Safer Shabbat Resource Guide
The links below provide prayers, education, resources and support to increase awareness, expand understanding and ensure a culturally sensitive, coordinated response to abuse in Jewish homes and families. These resources can be used by Rabbis or program planners to customize as they consider their service and their programs throughout Shabbat.  If you would like to include a speaker as a part of the Shabbat experience, please contact Elizabeth Ury.
Materials for incorporating into the Shabbat Service, Kiddush and Sermon
Child Abuse Prevention, Awareness and Support Materials
Child abuse is harm or mistreatment of a child under 18 by any adult who is in the caregiving role for that child.​
Documentary "ATHLETE A" and self-facilitated discussion questions to be used either for groups or classes within the synagogue or for families outside of the synagogue.

ATHLETE A (found on Netflix) helps us better understand grooming and predatory behavior. This documentary highlights how a sexual predator, like Larry Nassar, was able to gain trust and an emotional connection with children and young women to manipulate and exploit them, without parents and employees raising concerns about his relationship with the gymnasts. Athlete A, on a national level, is an example of the importance of awareness within our own synagogues, schools, and communities.

ATHLETE A 

Discussion Guide
Elder Abuse Prevention and Awareness Materials
Elder abuse is a term referring to any knowing, intentional, or negligent act by a caregiver or any other person that causes harm or a serious risk of harm to a vulnerable adult.
Teen Violence Prevention, Awareness and Support Materials
Teen violence refers to harmful behaviors, whether physical or emotional, which affect young people. The young person can be an offender, a victim or a witness.
Programs offered to continue the conversation:

Clothesline Project

-

A visual, interactive presentation honoring survivors and remembering those who have died as a result of domestic and sexual violence.

In Their Shoes® - A classroom program

designed for experiential learning about teen dating violence. Participants become one of six characters based on the experiences of real teens including sexting, pregnancy, homophobia, and stalking. They make choices about their relationship and move through the scenario by reading about interactions with their dating partner, family, friends, counselors, police, and others. JCFS is a certified facilitator.
Domestic Violence Prevention, Awareness and Support Materials  
Domestic abuse is a systematic pattern of power and control for the sole purpose of manipulating a partner in an intimate relationship. It can take many forms: physical, verbal, emotional, psychological, spiritual, financial and sexual.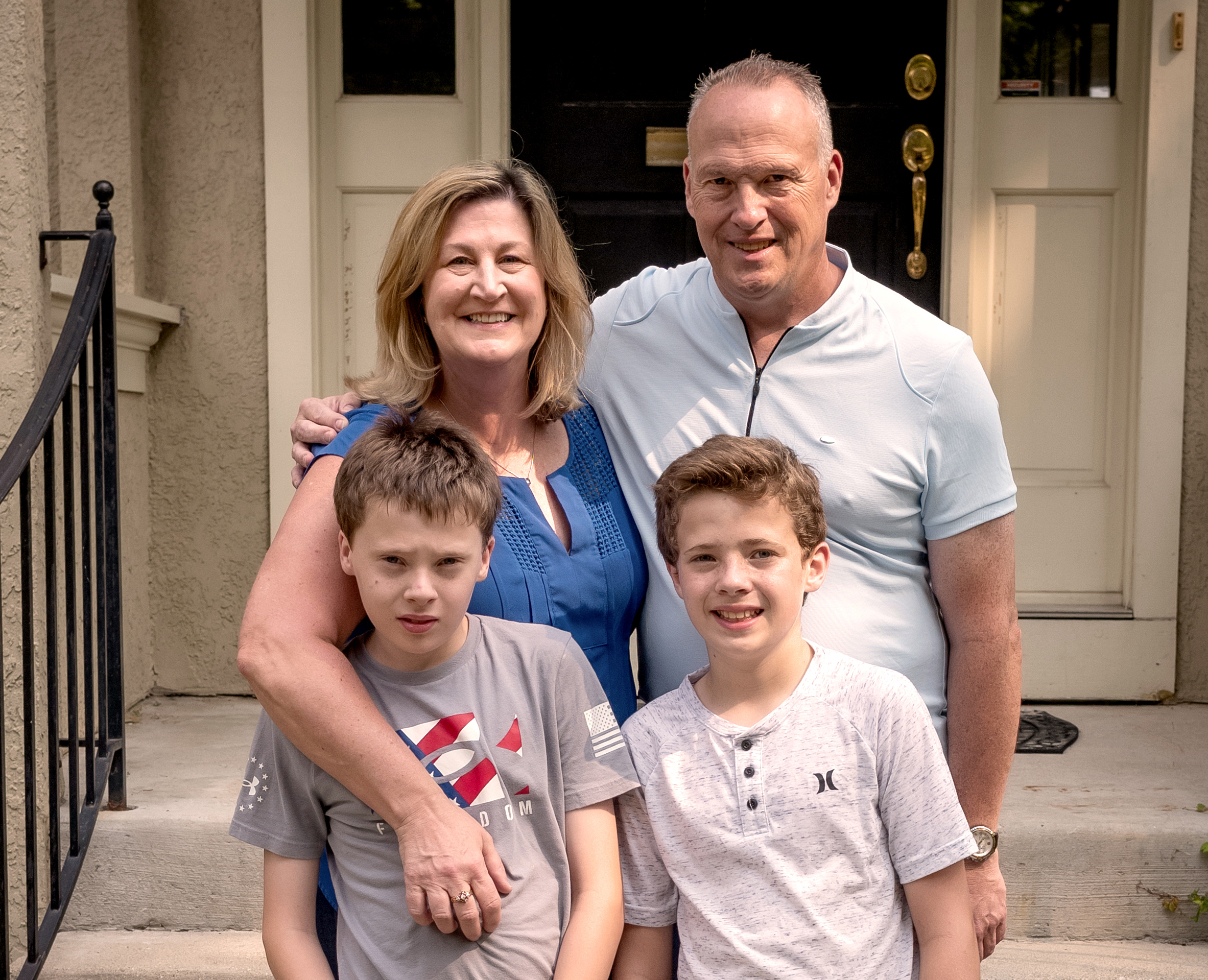 We're Here
to Help.
For assistance or more information, call us at 855.275.5237 or email us at Ask@JCFS.org.