If you are in crisis, or know someone in crisis, please reach out for help. Call or text 988 or chat on 988lifeline.org 24/7 anywhere within the U.S. to access free and confidential crisis counselors who specialize in assisting those experiencing mental health-related distress. This may include suicidal thoughts, a mental health, substance use, or medication-induced psychological crisis, or any other emotional distress.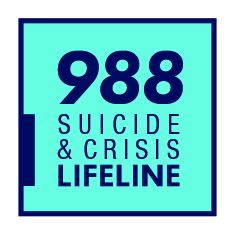 Grieving a Loss to Suicide Support Group
A monthly drop-in group on Zoom for adults in the Chicagoland Jewish community who are navigating the world after the loss of a loved one to suicide. Co-led by Tracey Kite, LCSW, of JCFS Chicago and Wendy Dolin, LCSW, founder of MISSD.  Click here for more information.
Counselors & Therapists for those Grieving a Loss to Suicide
Grieving a death by suicide often requires specialized support. To meet that need, JCFS has trained counselors and therapists throughout Chicagoland to help individuals, couples and families grieve losses by suicide. Suicide affects family, friends, first responders, classmates, bystanders, and others in the community. If you or someone you know is struggling, do not hesitate to reach out for help.  Learn more about JCFS Chicago counseling centers here or call 855.275.5237.
Resources to support those grieving a death by suicide:
You Are Not Alone: Support for Those in the Jewish Community and Beyond Grieving a Death by Suicide is an informational brochure that offers emotional support, compassion, and comfort to those grieving the death of a loved one by suicide. View in the link above or here.
Supporting a Friend or Loved One Through Suicide Loss is an informational PDF for those in a supportive role and includes guidance on visiting a shiva after a suicide. View in the link above or here.
Resources for Suicide Prevention and Support is an extensive resource list of information for professionals and community members. View in the link above or here.
Mental Health Education for the Jewish Community
JCFS Chicago offers mental health education programs for synagogues, schools, camps and other community organizations. Topics include how to: recognize suicide risk factors, support someone struggling with their mental health, help them seek professional help and connect with appropriate community, peer, and personal supports. For more information, contact Ann Luban, Senior Director, Community Services, 847.745.5420.
How to Support Someone Struggling with their Mental Health is a shareable PDF from JCFS Chicago partner No Shame on U that addresses how to know if mental health support is needed, including what to do and what not to do.
Our Partners
MISSD (The Medication-Induced Suicide Prevention and Education Foundation in Memory of Stewart Dolin) and No Shame on U are partners with JCFS Chicago in the provision of suicide prevention education and support in the Jewish community.