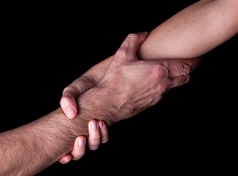 Who is Overdose Prevention and Reversal (Narcan) Training for? 
Individuals with opioid use disorder

Loved ones of those who misuse opioids and other black market drugs

Those who borrow pills from friends and acquaintances

Addiction treatment professionals

YOU…a concerned member of the community
Overdose deaths due to fentanyl poisoning have reached unprecedented numbers in the US.  Drug overdose has surpassed motor vehicle and firearms related deaths, death from suicide, and homicides to become the leading cause of injury related death.  Everyone is impacted:  those who knowing use opioids such as heroin or pain pills from black market sources…those who borrow prescription medications from others under the assumption that the pills were legally obtained…those who know or love someone at high risk such as adolescents and college students.
Because of the scale of the crisis, our country is taking unprecedented steps to combat opioid related overdose deaths.  Federal monies are allocated for Harm Reduction strategies for the first time ever.  Vending machines with free Narcan to reverse overdose are being placed on street corners, in public library bathrooms, and other public spaces.  Narcan is available without a prescription from pharmacies.  Signage about fentanyl is found in airport bathrooms.  Best practice for CPR training now includes training on the administration of Narcan.
Overdose reversal/Narcan training is not specifically for those who are actively using opioids or who are at high risk of overdose.  This training is about the community and general safety.  This is about who we are as a Jewish community:  concerned citizens who see the highest needs of the most vulnerable and take steps to be prepared to help.  Just like gun safety, first aid training, mental health training, or CPR training, we hope to never need to use this knowledge or these skills.  But we want to be ready if we ever do.
You might or might not have young people in your life.  You might or might not have individuals at high risk of overdose in your life.  You may have individuals struggling with opioid misuse and not know it since shame and stigma keep people from reaching out for help. It could be your child's friend, acquaintance, or roommate.  It could be your loved one.  It could be someone who routinely uses opioid medications, or rarely does. 
We are a privileged community in many ways.  Privilege is not protective against opioid overdose and overdose death.  Chicagoland's Jewish community has lost many of our own to opioid overdose during the opioid crisis, in particular since covid has increased stress, anxiety, isolation, and barriers to treatment.  Now more than ever we need to view ourselves not as living in a protected bubble but rather as members of the greater community. 
In Illinois, a record number of opioid overdoses were recorded in 2021, and statistics for 2022 suggest that the number will increase.  Cook County statistics are the same, with most overdose deaths involving fentanyl.  In November, the Chicago Sun-Times reported that the city's health department started dispensing doses of Narcan from wall-mounted boxes at local libraries. So far, the boxes are available at 51 locations.  The department's goal is to have everyone carry and know how to administer Narcan.  The department has also distributed more than 77,000 fentanyl test strips to individuals and organizations citywide since October 2021.
The Jewish community is anything but untouched.  Nationally, Jewish addiction and recovery resources have sprung up in response to our community's addiction crisis (the Jewish Addiction Awareness Network maintains a list of national resources).  In the greater Chicago area, JCFS Chicago's addiction services routinely fields calls from local Jewish families in the aftermath of overdose death.  In suburban Chicago, foundations that were established by Jewish families after losing a beloved to overdose are doing tremendous work to address the crisis (including Live4Lali; Jordan Michael Filler Foundation; SaveAStar; Lillian and Larry Goodman Foundation).
JCFS Chicago addiction services, in partnership with Live4Lali, is encouraging Jewish communal organizations to hold Overdose Prevention and Reversal (Narcan) Training for staff and community members.  We all have the responsibility to know how to save a life and with Narcan, it couldn't be easier.  Live4Lali has more details about the training and about opioids, overdose, and naloxone on this webpage.  Please contact Beth Fishman, Program Manager of JCFS Chicago addiction services to learn more or to schedule an Overdose Prevention and Reversal Training for your leadership and community.