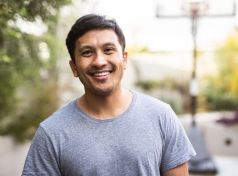 Robert* used to live in an apartment but had to move to an extended-stay hotel when his landlord did not want to renew the lease. So, he put his household goods in storage and went to live in the hotel until he could find another affordable apartment. Eventually, Robert could not keep up with payment for the room and was forced to live in his car the day before expected snow and freezing temperatures. He was urged to reach out to a homelessness prevention agency.
Before the pandemic, Robert was working two jobs – at a retail pharmacy and driving for rideshare. After his car registration sticker expired, he had to stop driving but was able to continue working reduced hours.
When Robert first met with a JCFS Financial Assistant he owed money on his storage unit and if the balance was not paid in full, everything would go to auction. Several emergency car repairs had left Robert faced with losing his belongings and no affordable place to live, Robert needed help.
Through our Financial Assistance Program, JCFS was able to pay the balance on Robert's storage unit, provide a hotel stay for 14 nights (for safety and time to act on housing) and provide food support. A new car registration sticker would get Robert back to driving for rideshare and give him a source of income.
Robert reached out to our Financial Assistant expressing gratitude. "I just want let you know that everything worked out as you said it would. Thank you for saving me and giving me another start to life."
*Name changed to protect anonymity