From summer programs to support groups to teen leadership retreats, there's always a lot going on at Response Center.
Our ongoing events and programs include:
2020 Extraordinary Adolescent Award
Response for Teens helps adolescents develop the necessary skills in communication, decision-making, and leadership to deal with life's challenges. As part of our annual fundraising event, Tuned In (March 8, 2020) Response for Teens and our Advisory Council wish to recognize a remarkable adolescent in our community. The Chicago community has many extraordinary young people making a difference through their participation in school programs, sports, religious groups, social clubs and youth organizations. We are asking for your help to give them the recognition they deserve! 
Operation Snowball
Planned and led by teens for teens, Operation Snowball is a fun, intensive yearly weekend retreat that helps participants develop confidence, purpose, and leadership skills. Join us on Friday – Sunday, March 13-15, 2020 for this very special, three-day retreat to meet other teens with similar interests and engage in stimulating, conversations and activities lead by their peers—supported by adult leaders—that both encourage open discussion of belief systems and inspire extensive self-reflection.
Summer Programs
We offer a variety of engaging, hands-on summer programs for teens focused on topics of interest to them. Kids spend the summer socializing, learning, and above all, having a great time.
Educational & Support Groups
Throughout the year, our staff leads support groups where you can talk honestly and openly with other teens about important issues like gender identity, stress reduction, self-esteem, and more.
Annual Benefit
Tuned In: The Larry Dobkin Event
Join us for Tuned In: The Larry Dobkin Event, the 14th Annual Benefit for Response for Teens. Proceeds support the counseling, prevention programs, leadership activities and sexual health education. Response provides to over 12,000 adolescents and their families each year. Response for Teens empowers 12-to 24-year-olds to make healthy life choices. Join us on Sunday, March 8, 2020 from 3-5pm for this very special event.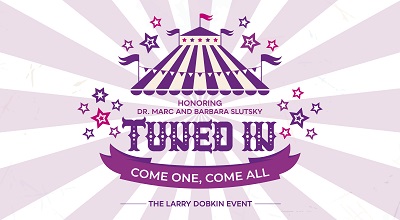 You can also visit Response for Teens on Facebook.
To stay updated on our ongoing events and programs, check the JCFS Chicago calendar to see what new events and programs have been added!