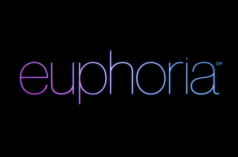 There's a new teen drama on HBO that parents will want to know about. Euphoria follows "a group of high school students as they navigate drugs, sex, identity, trauma, social media, love and friendship." Euphoria (based on an Israeli mini-series of the same name) premiered on HBO June 16th, and releases new episodes on Sunday nights. 
Reviewers are universally impressed with singer Zendaya's performance but are mixed in their enthusiasm for the show itself.  Full of adolescent substance use, addiction, family drama, and dangerous sexual choices, Euphoria, according to the AV Club, "dive[s] into the dark side of Gen Z". Variety said, "This show isn't an easy watch, nor a particularly pleasant one." 
Euphoria will no doubt attract a teen audience. JCFS Chicago Response for Teens encourages parents and caregivers to watch Euphoria – and other teen-oriented shows – with your children. Media Smarts has this useful page to help you talk about TV with your child. 
Here are some additional tips for talking with your kids about provocative media.
If you expect to have a big reaction to the show, watch it first without your teen and talk to other adults about your feelings.

TV shows like Euphoria can provide terrific opportunities to talk about sensitive, scary things.  Because you're looking at a fictional character, it may be easier to broach sensitive topics. 

How do you think that character was feeling?

Why do you think he behaved that way?

What do you think you would do in that situation? (or what would your friend do?)
Should these things come up in real life, you've already talked about them.
Watching together provides you with an opportunity to counter negative portrayals of race, ethnicity, gender or identity.

If you don't want your teen to watch a show, be prepared to give concrete reasons for your feelings, and to listen to their perspective.  Remember that forbidding your teen from doing something makes it that much more appealing.

Remind your teen that TV (and movies) are not real life.  TV often highlights and heightens shocking aspects of characters and situations to be more entertaining. Point out how music, camera work or editing pushes you to see things in a certain way.

The goal is to watch with your child without being scary or condemning. You want to help them learn to watch critically and analyze what they're seeing.
Tips adapted from the following online resources

:




HomeWord, "How to Take Advantage of Teachable Moments with Your Kids"




The Davidson Institute, "Tips for Parents: Teachable Moments"




Child Mind Institute, "Why Watch TV With Your Tween or Teen"




Media Smarts, "Talking to Youth about Television"