Response for Teens Directors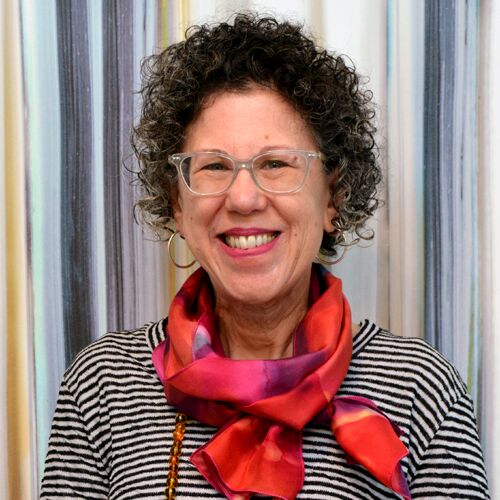 Sara L. Manewith, MSW, Director
A life-long Chicagoan, Sara has developed a deep familiarity with the city's non-profit landscape and the philanthropic sector.  She holds an AM (MSW) from the University of Chicago School of Social Service Administration, a BS in Education (along with a Certificate in Women's Studies) from the University of Wisconsin, and a Certificate in Nonprofit Management from the University of Illinois/Chicago.
Sara has been described as a teacher, a trainer, a mentor, and a coach who has spent her 30-year career developing and managing human services programs with a focus on adolescent well-being. Her expertise is in curriculum design, program development, and managing human services and research interventions. Sara is most proud of her ability to build highly effective teams that are noted for exceeding goals, and being model programs from which others might learn. She has held leadership positions at Planned Parenthood, on a university research project, and for a community-based teen parent program in addition to providing health education to incarcerated men and work with immigrant teens who wanted to go to college.
Back to top
Counseling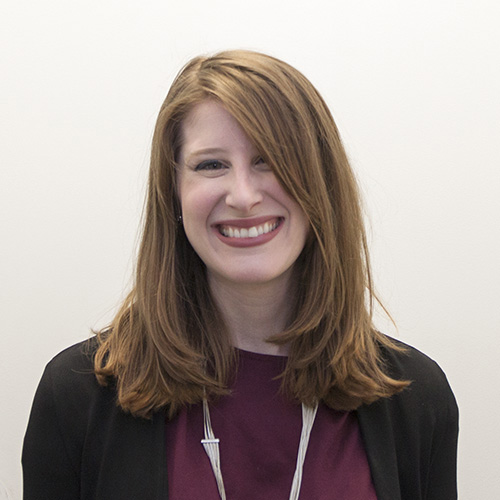 Julia Draper, MA, LCPC, Assistant Director
Julia received both her BS in Human Development and Psychological Services and MA in Counseling Psychology from Northwestern University. She came to Response for Teens from Children's Home + Aid, where she helped to heal children and families within the foster care system. Julia has received advanced training in Child Parent-Psychotherapy (CPP) and is presently completing a postgraduate fellowship in relational trauma. She holds significant experience working with adolescents and adults facing depression, anxiety, intergenerational trauma, and childhood abuse and neglect. Julia brings warmth, humor and compassion to her work with clients, with a focus on identity and on building tools for creating healthy relationships. She provides a safe atmosphere for clients to share their stories, to heal and to develop resilient capacities.
Back to top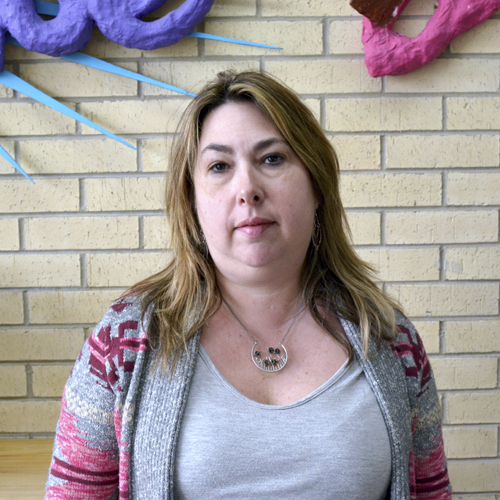 Carolyn Hart, LCSW
Carolyn received her masters degree from Jane Addams school of social work after completing her bachelor's degree in humanities from Fort Lewis College in Durango CO. Carolyn has worked in various capacities at JCFS Response for Teens for 10 years including in sexual health initiatives. Carolyn currently works as a full-time clinician and enjoys forming and fostering therapeutic relationships with each of her clients. Carolyn has extensive knowledge of adolescent sexual health and uses that knowledge and sensitivity in her work.  Carolyn works with individuals struggling with depression, anxiety, trauma and those who are exploring gender, sexuality, and relationships. Carolyn offers a warm and inviting space for individuals to discuss difficult material using relationship-focused therapy, humanistic therapy and elements of CBT.
Back to top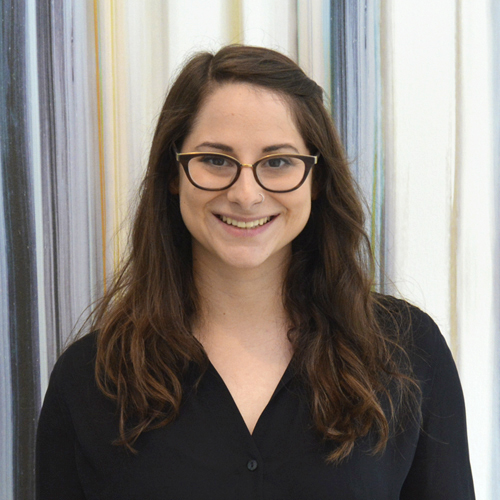 Lili Gecker, AM, Clinician
Lili received her AM at University of Chicago School of Social Service Administration and a BA in Sociology at Brandeis University. She joined Response for Teens after interning at JCFS Chicago's community counseling centers. She has previous experience working with adolescents in schools, serving LGBTQ+ youth, and with youth leadership development. Particular areas of interest include issues around identity, self-esteem, trauma, and depression. She utilizes a relational and person-centered approach to empower clients through therapy, and brings authenticity and humor to her work.
Back to top
Community Education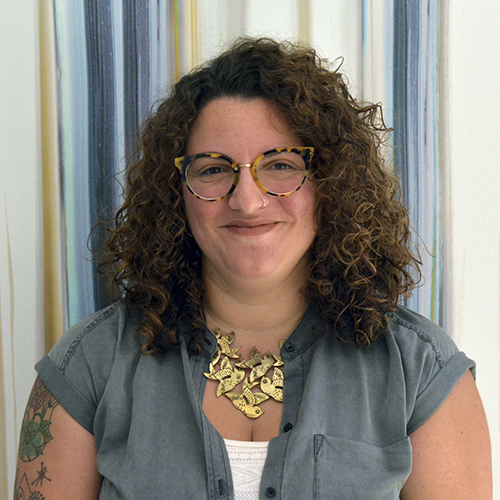 Lisa Ehrlich-Menard, M.Ed, Coordinator, Outreach and Community Education
Lisa has a BA in both Theatre and History with a focus on gender and race, and a Master's in Education from the University of Michigan. She has joined the Response for Teens after cultivating her expertise in curriculum development and youth advocacy over 13 years as a high school teacher in Chicago Public Schools (CPS). Lisa developed curricula and taught the subjects of history, English, drama, ethnic studies, and gender studies. he principles of identity, inclusion, equity, and social justice guide her work with both youth and adults and she imparts those values throughout her teaching in the areas of anti-bias, gender and sexuality education, and advocacy and activism. She has facilitated workshops for teachers, administrators, students, and parents around sexual health, safe/ inclusive spaces, anti-bias, healthy relationships, media literacy and gender, and consent. Lisa believes in supporting youth as they work to increase their capacity to find agency and make an impact on issues that they care about.   
Back to top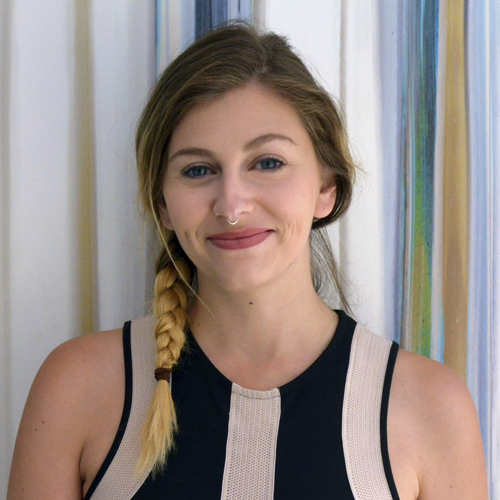 Claire Tolman, Community Educator
Claire received a Bachelor of Arts in Music Composition from Occidental College in Los Angeles. Before beginning her work as an educator at Response for Teens, she spent a year as an assistant to a film and television composer, and also interned at Planned Parenthood Los Angeles, where she taught their comprehensive Sex Education curriculum in middle and high school classrooms across the city. Claire is passionate about the importance of education for youth on topics such as healthy relationships, sexual health, body positivity and much more. She brings experience in creating engaging classroom environments, and provides a warm and comfortable atmosphere where students feel safe and able to discuss a wide breadth of topics.
Back to top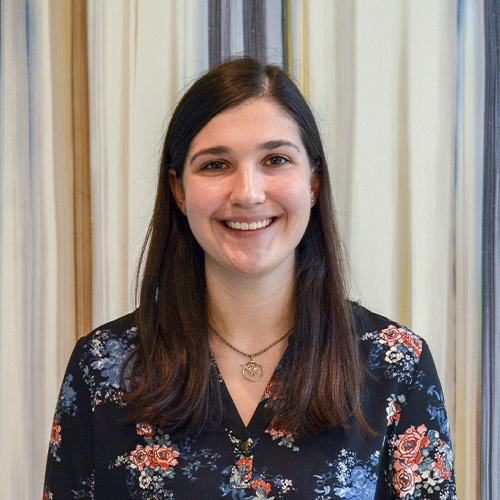 Jackie Kretchmer
Jackie received a Bachelor of Arts from the University of Wisconsin-Madison, majoring in Gender & Women's Studies and minoring in LGBTQ+ Studies. She discovered her passions for comprehensive sexual health education and domestic violence prevention as a volunteer for her college campus' peer-to-peer sexual health resource and as an intern at End Domestic Abuse Wisconsin in the Homicide Prevention Program. After graduating, she completed a term of service with AmeriCorps, where she was a College-Access Coach at a high school in Chicago. Jackie is excited to have the opportunity to continue working in a classroom environment with Response For Teens, and strives to practice cultural humility and activism in all of her work.
Back to top