Tuned In: The Larry Dobkin Event
3-5pm

Illinois Holocaust Museum & Education Center
9603 Woods Dr.
Skokie, IL 60077
Join us on March 17, 2024, to support Response for Teens from 3:00 – 5:00pm at the Illinois Holocaust Museum & Education Center.
Featuring "I'll Have What She's Having": The Jewish Deli Exhibit 
Honoring Linda Soreff Siegel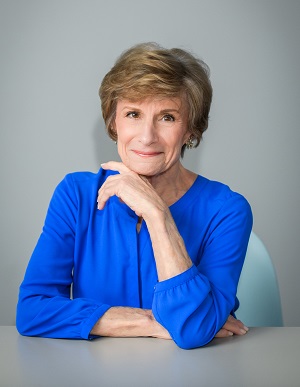 We are thrilled to honor Linda Soreff Siegel for her steadfast support of Response for Teens, life-long commitment to youth causes, and long-standing leadership in the Chicago Jewish community. After professional careers as a teacher and attorney, Linda embraced community leadership. She is a Multigenerational Trustee of the Jewish Women's Foundation and a former board member of JFCS (now JCFS Chicago), JUF Women's Philanthropy, and CJE SeniorLife. She has also served as a community volunteer at Barrington Youth Services and a volunteer attorney for The Ark. When not volunteering, she enjoys spending time with her family and friends. 
Event Co-Chairs 
Nanci Dobkin | Barry Rubin 
Honorary Committee
Teri & Steve Barnett
Jodie & Peter Berkman
Fran & Mark Levy
Bonnie & David Miller
Randee & Rob Romanoff
Mally Rutkoff
Barbara & Marc Slutsky
Maureen Statland
Sponsorship opportunities available. Contact Miles Robin for more information.