Throughout the year, JCFS orchestrates a variety of annual, signature events.
These events are made possible by the support and collaboration of our donors and the community. 
JCFS Annual Benefit- A Striking Event
Sunday, June 24, 2018
Our annual fundraising event to support the programs & services of JCFS.
Each year, in addition to the fun-filled, family-friendly event, we honor two individuals with the Irving B. Harris Leadership Award and our What's Possible Award.
 
NSA Key Card Shopping Spree
Spring/Summer
Attention Shoppers! Purchase a personal Key Card for $75 and receive a 20% discount on an unlimited number of purchases* of full-priced merchandise and services at over 100 retailers and vendors throughout Chicagoland.
2018 Spring Shopping Spree: March 17 - 24
Sponsored by our own North Shore Auxiliary, all proceeds go to JCFS.
See a list of participating stores (Spring)
*Select vendors offer alternative discount amounts and/or specific restrictions
JCFS & JVS Chicago Annual Meetings
Fall
Come and see how your support redefined what's possible in the lives of thousands of children, adults and families throughout Chicagoland over the past year.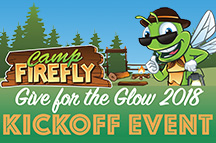 Give for the Glow Kickoff Event
February 10, 2018
Give for the Glow is a special fundraiser for JCFS's Camp Firefly. Money raised provides scholarships to campers!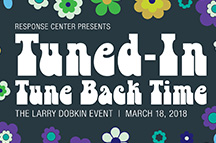 Tuned In: the Larry Dobkin Event
March 18, 2018
Annual Benefit for Response. Proceeds support the counseling, prevention programs, leadership activities and sexual health services Response Center provides to over 12,000 adolescents and their families each year. Download the invite! Register today!
Mazel Paws
Fall
Family and dog-friendly fundraiser benefiting the JCFS Therapeutic Day School.