For nearly 160 years JCFS Chicago and JVS Career & Employment have embodied compassion, excellence and strength across a broad array of programs and services. We have positively impacted the lives of countless children, adults and families throughout our Jewish and Chicago communities.
Our previous strategic plan created processes to analyze our portfolio of programs, build and retain a competitive workforce and deliver services to clients where they work, live and worship. These accomplishments have positioned us to tackle new challenges.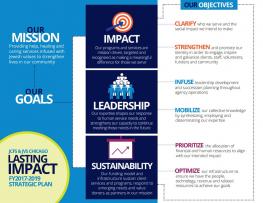 Lasting Impact, our FY2017-2020 Strategic Plan, boldly sets out the priorities necessary to achieve transformational change and strengthen our organizational capacity to thrive well into the future despite the chronic underfunding of human services.
Board and staff from JCFS Chicago and JVS Career & Employment developed this three-year plan based on a rigorous agency and environmental assessment. Nearly 1,000 stakeholders participated including clients, staff, board, donors, volunteers and community members.
Our FY2017-2020 Strategic Plan is centered on three goals—Impact, Leadership and Sustainability—and is reinforced by detailed implementation plans.
IMPACT Our programs and services are mission driven, targeted and recognized as making a meaningful difference for the people and communities we serve.
LEADERSHIP Our leadership and expertise strengthen our organizational capacity to meet the Jewish community's and the Chicago area's human service needs, today and into the future.
SUSTAINABILITY Our funding model and infrastructure sustain client services and programs, respond to emerging needs and value donors as partners in our mission.
To ensure this plan informs our ongoing work, considerable attention was, and will continue to be, devoted to defining outcomes, timeframes, metrics, costs and responsibilities of board and staff. We are actively developing funding strategies and partnerships to support the full cost of implementation.
Together, we will create lasting impact through vital programs and services for the Jewish and wider community with a robust infrastructure, a strong identity, a sustainable funding model and vibrant, ever-growing leadership to guide our agency for years to come.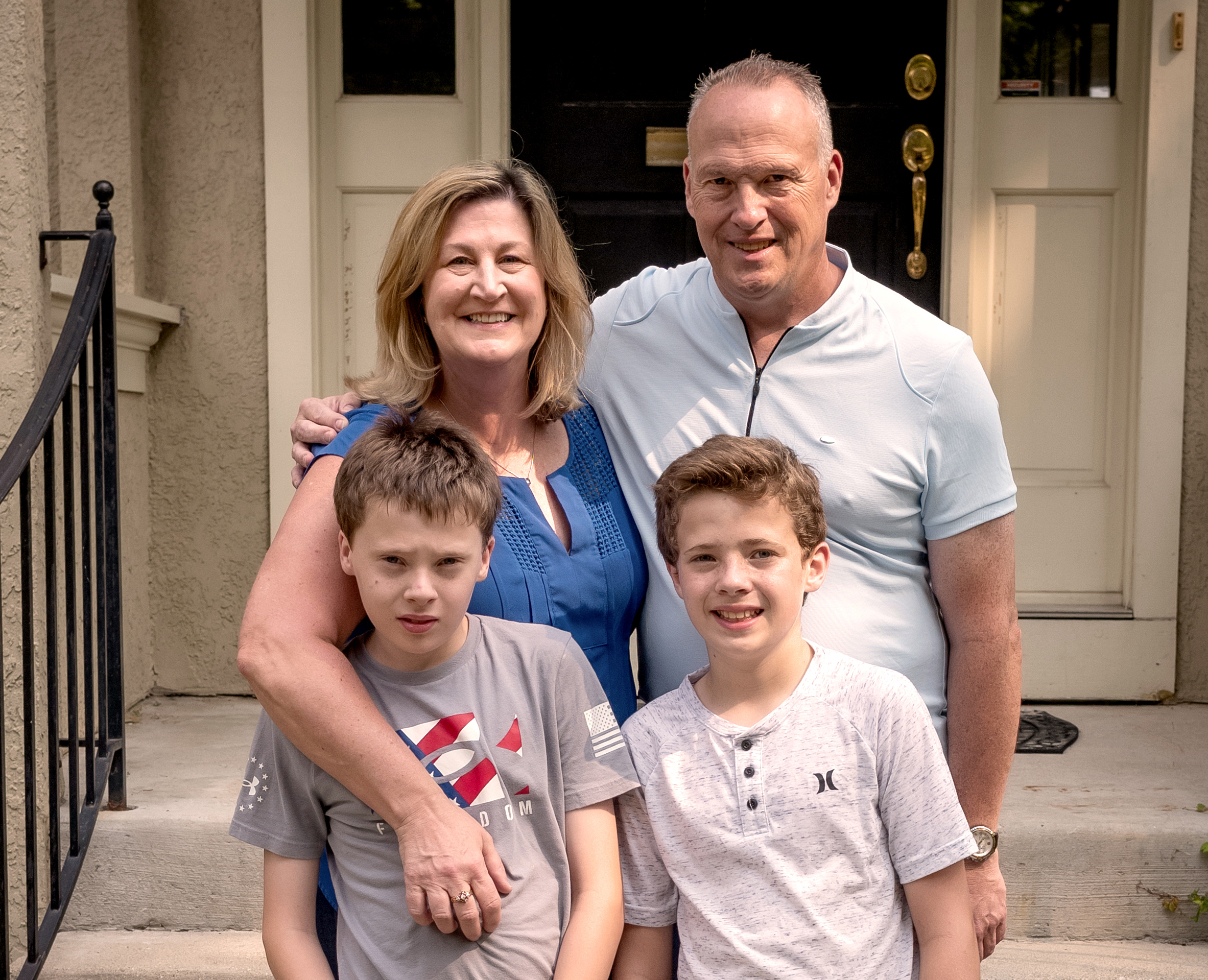 We're Here
to Help.
For assistance or more information, call us at 855.275.5237 or email us at Ask@JCFS.org.