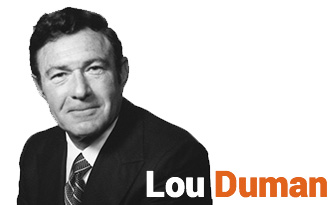 The Duman Employment Center provides assistance to early stage, startup and small businesses located in the Chicagoland area. The program is housed at JVS Career & Employment, with with offices throughout the city and suburbs. The center provides support to entrepreneurs through training, education, mentoring, and access to capital, with a community-based service model grounded in ongoing client engagement throughout the lifecycle of your business.
We specialize in providing low cost business loans to eligible small businesses in the Chicago area that cannot take advantage of traditional lending channels. The Duman Employment Center also provides emerging startups with personalized, one-on-one business advice at no charge, offers periodic workshops on topics to help you grow your business sustainably, and — through our six-week startup accelerator program — furnishes peer-based entrepreneurial training and mentorship, culminating in a completed business plan.
The Duman Employment Center was created in 2001, funded by an endowment provided by Highland Park philanthropist and businessman Louis Duman. A Detroit native who grew up in Chicago, Lou was a "raging success," who never forgot that a charitable gift of $300 helped his father's clock shop stay afloat during the Depression.
Lou Duman's generosity has enabled hundreds of small business owners to hone their management skills and to nurture, sustain, and grow their small businesses. If you've been looking to make your small business dreams become a reality, but aren't sure what your next step is, The Duman Employment Center can help.
David Fadida, Business Analyst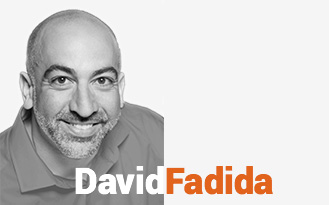 David comes to JVS Career & Employment with a background in marketing and finance. Prior to joining the Duman Employment Center, he worked with startups and small businesses focusing mainly on venture capital and private startup financing. David has also launched several businesses of his own, drawing often on his experiences as an entrepreneur to provide clients with a unique perspective on the challenges faced by startups and small businesses alike.
David began his career in the automotive industry developing marketing technology for top manufacturers including General Motors and Ford. He later moved on to marketing analytics, consulting for Fortune 500 brands including Cadillac, Motorola, and Colgate. After working with large corporate clients, David transitioned to consulting for early stage startups and small businesses. His experience spans many industries including manufacturing, logistics, mobile apps, and healthcare.
David works with entrepreneurs looking to start a business or grow their small business in the Chicagoland area. He also oversees a microloan fund for businesses located in the Chicago area.