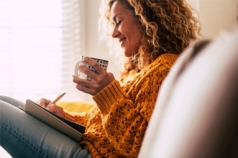 The outbreak of coronavirus disease 2019 (COVID-19) may be stressful for people and communities. Fear and anxiety about a disease can be overwhelming and cause strong emotions in adults and children.
Everyone reacts differently to stressful situations. The emotional impact of an emergency on a person can depend on the person's characteristics and experiences, the social and economic circumstances of the person and their community, and the availability of local resources. People can become more distressed if they see repeated images or hear repeated reports about the outbreak in the media.
People who may respond more strongly to the stress of a crisis include:
People who have preexisting mental health conditions including problems with substance use
Children
People who are helping with the response to COVID-19, like doctors and other health care providers, or first responders
Reactions during an infectious disease outbreak can include:
Fear and worry about your own health status and that of your loved ones who may have been exposed to COVID-19
Changes in sleep or eating patterns
Difficulty sleeping or concentrating
Worsening of chronic health problems
Increased use of alcohol, tobacco, or other drugs
People with preexisting mental health conditions should continue with their treatment plans during an emergency and monitor for any new symptoms.
Ways to Support Yourself During Social Distancing, Quarantine, and Isolation
Understand the Risk
Consider the real risk of harm to yourself and others around you. Take steps to get the facts:
Stay up to date on what is happening, while limiting your media exposure. Avoid watching or listening to news reports 24/7 since this tends to increase anxiety and worry. Remember that children are especially affected by what they hear and see on television.
Look to credible sources for information on the infectious disease outbreak.
Be Your Own Advocate
Speaking out about your needs is particularly important if you are in quarantine, since you may not be in a hospital or other facility where your basic needs are met. Ensure you have what you need to feel safe, secure, and comfortable.
Educate Yourself
Health care providers and health authorities should provide information on the disease, its diagnosis, and treatment.
Do not be afraid to ask questions—clear communication with a health care provider may help reduce any distress associated with social distancing, quarantine, or isolation.
Ask for written information when available.
Ask a family member or friend to obtain information in the event that you are unable to secure this information on your own.
Connect with Others
Reaching out to people you trust is one of the best ways to reduce anxiety, depression, loneliness, and boredom during social distancing, quarantine, and isolation. You can:
Use the telephone, email, text messaging, and social media to connect with friends, family, and others.
Talk "face to face" with friends and loved ones using Skype or FaceTime.
Call SAMHSA's free 24-hour Disaster Distress Helpline at 1-800-985-5990, if you feel lonely or need support.
Use the Internet, radio, and television to keep up with local, national, and world events.
If you need to connect with someone because of an ongoing alcohol or drug problem, consider calling your local Alcoholics Anonymous or Narcotics Anonymous offices.
Use Practical Ways to Cope and Relax
Relax your body often by doing things that work for you—take deep breaths, stretch, meditate, or engage in activities you enjoy.
Talk about your experiences and feelings to loved ones and friends, if you find it helpful.
Maintain a sense of hope and positive thinking; consider keeping a journal where you write down things you are grateful for or that are going well.
Sources: Centers for Disease Control and Prevention (CDC); SAMHSA (Substance Abuse and Mental Health Services Administration)