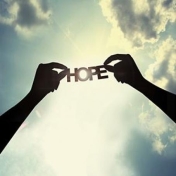 by Betsy Lazerow, JCARES & Community Services Professional Education Coordinator
JCFS Chicago Community Services is committed to offering cross-discipline professionals – mental health, social service, health care and addiction treatment professionals; Rabbis and synagogue leadership; law enforcement and legal advocates; administrators and educators – with a diversity of opportunities for learning, networking and dialoguing. 
Most notably, since its inception in 2006, the JCARES Professional Training Institute (PTI) has featured a wide range of sessions focused on giving participants the knowledge, tools and strategies to become more effective and sensitive responders to domestic violence, child abuse and sexual assault.  In collaboration with other JCFS Community Services programs, the JCARES PTI has also provided education that addressed the issues of substance abuse (with the addiction services), adoption (with adoption and infertility support) and grief (with the illness, loss and spiritual support).
Sessions are offered in geographic locations that span the suburbs and the city of Chicago.  Presenters are experts in their field and carefully selected because of their knowledge and ability to convey the most enriching and useful information.  Participants can earn credits to fill their licensing or credentialing requirements.  JCFS offers Continuing Education Credits (CEU's) for Social Workers, Counselors, Psychologists, Illinois Certified Domestic Violence Professionals (ICDVPs through a partnership with Between Friends), and Certified Alcohol and Other Drug Abuse Counselors. 
We are proud of the success of the JCARES PTI which has welcomed over 400 professionals and lay leader attendees each year.  As the demand for quality, convenient and affordable education continues to increase, JCARES and JCFS Chicago Community Services is committed to providing an expanded catalog of offerings that focus on a variety of issues that touch Jewish individuals, homes and families across the lifespan.  
To be added to the email list and receive Professional Training Institute announcements or for more information, contact Betsy Lazerow, JCARES & Community Services Professional Education Coordinator or 847.745.5430.
JCFS Chicago embraces diversity.  Our commitment to inclusivity is woven throughout our services, programs and welcoming workplace.  Clients, employees, volunteers and community partners have a right to be treated fairly and with dignity and respect, free of all discrimination including that which is based on race, culture, religion, disability, age, marital status, sexual orientation, gender identity or expression, or national origin.