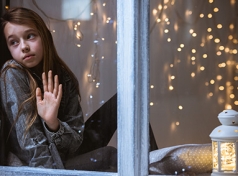 by Tami Sollo LCSW, Divorce Specialist
When a family is going through a divorce, everything changes, including the comfortable tradition of how they spend the holidays. Thanksgiving may have been celebrated with one side of the family, and Hanukkah or Christmas with the other, or a blending of the two families. That very first holiday season is the most difficult. Often the divorce does not just affect the immediate family, but may include extended family and friends as well. If there are children, it is very important to find a way to establish a new sense of normalcy. This can be complicated by the loss of one side of the family, or the children having to spend different holidays with a different parent.
Although this time of transition can stressful and exhausting, it can also create an opportunity for positive change. Starting new traditions can help children heal and adjust to their new family structure, and may help parents find harmony during the divorce process.
Here are some ways to deal with the anxiety of the holidays during divorce or separation.
Accept that it will take time to heal and move forward.
Establish an open line of communication between parents and children; ask the children how they are feeling about the losses.
Reach to trusted friends and family members for support; share your feelings.
Add new people to the circle of celebration.
Go on a special outing or somewhere new for the holiday.
Help others in need-- often giving back can help to take the focus off one's own problems, and can provide a strong sense of personal satisfaction.
At Jewish Child & Family Services Divorce Specialty Center, our goal is to provide guidance to families as they transition through separation, divorce, co-parenting and post-decree issues.
Our holistic, family-centered therapeutic approach acknowledges each individual's needs. We begin with a thorough assessment, and resource referral when needed. Our highly credentialed therapists, mediators and collaborative divorce coaches help, children, adults, couples and families work through the challenges of this major life event.
For more information or to schedule an appointment, please contact Tami Sollo at 847.412.4347 or Jewish Child & Family Services at 855.275.5237