4:30-5:00pm Registration/Networking
5:00-6:15pm Presentation
6:15- 7:00pm Networking
Employer Partnership Presentation: Unclaimed Assets
Join Us for Our Latest Employer Partnership Presentation: Unclaimed Assets
JVS Chicago is pleased to present this program at no cost. RSVP by September 8, 2017
Noted workplace diversity expert Toni Cornelius discusses the opportunities and successes of employing people with disabilities and providing an environment that will allow them to thrive in and contribute to your organization.
Join us and learn:
How candidates are successfully matched with appropriate employers
How to assure your company's work environment is inclusive and welcoming
Hear from employers who are currently enjoying the success of employing people with disabilities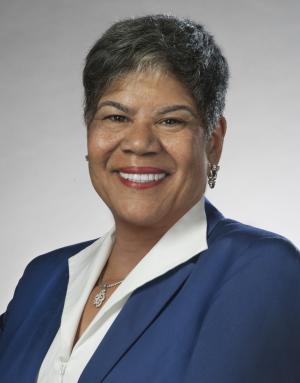 Toni Cornelius, President, TamarindTree Consulting
During more than 30 years in the field of corporate HR and development, Toni has driven both traditional HR functions and the development and implementation of strategies that support and enhance diversity and inclusive efforts. Her experience includes organizational readiness, leadership development training, talent acquisition, retention and workforce management.
Her firm focuses on the development of inclusive work environments "beyond the numbers" of traditional diversity initiatives. The goal is to assist organizations in identifying practical, actionable strategies, including leadership development for managers and other high potential employees, to create sustainable progress toward productive, inclusive environments.
Toni serves as a member of the Board of Directors of the Chicagoland Society of Human Resources Management (SHRM) and the Chicago Sinfonietta. She is a mentor in the Chicago Urban League.
JVS Chicago, a 501C(3) non-profit, is a partner with JCFS and the Jewish United Fund in serving our community. We embrace diversity. Our commitment to inclusivity is woven throughout our services, programs and welcoming workplace.
Location
Masuda Funai Conference Center
203 N. LaSalle Street
Suite 2500
Chicago, IL 60601
View Map